After some well-needed TLC and lazy mornings post-exam period, I finally begun warming to the idea of doing something more brain-consuming than merely re-watching FRIENDS and the Mindy Project. So I went to the library and got out 5 books for next year's modules and dissertation (never felt so over-prepared in my life to be honest), as well as examining my ridiculous pile of unread novels to decide what to read first. I ended up with a list of no less than six books I plan on reading throughout the month of June: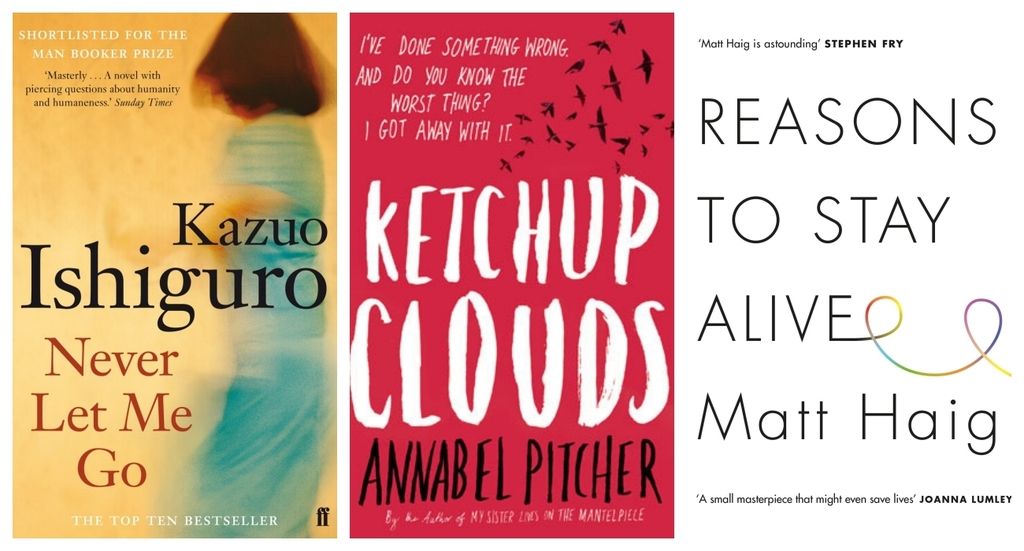 Never Let Me Go by Kazuo Ishiguro
: I am reading this mostly as dissertation-prep, but also because I absolutely loved the film adaptation of it and I find its plot extremely interesting: in this parallel world, specially selected humans are raised purely for the purpose of using their organs for transplants to the 'real' humans. Very eerie and very moving.
Ketchup Clouds by Annabel Pitcher
: This young-adult novel appealed to me as it's revolving around a mystery as well as being one of those books that are constantly instagrammed. I've actually already begun reading this, and so far I quite like it even though it is very typically YA.
Reasons to Stay Alive by Matt Haig
: I picked this book up with J. K. Rowling's
Very Good Lives
a few weeks ago, and like Rowling's newest publication, I have a feeling this is going to be a light, but motivational as well as educational read. I am really looking forward to starting this as I've heard such good reviews.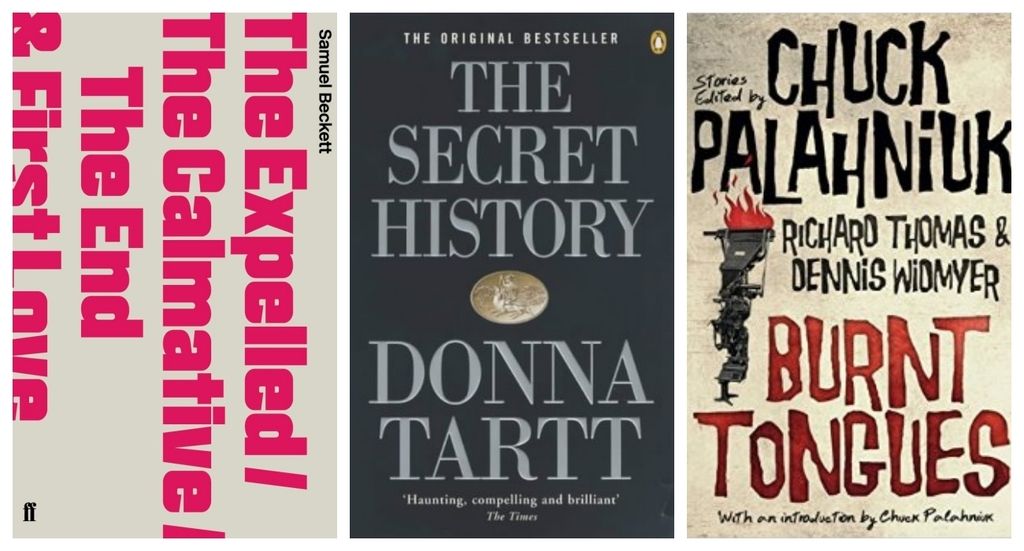 The Expelled and other Stories by Samuel Beckett
: Now this I picked up from the library as it's required reading for one of my modules next year, and I genuinely have no clue what to expect of this. Which is often more exciting than knowing what you're about to read in my opinion, anyway.
The Secret History by Donna Tartt
: This has been my 'currently reading' book for a few weeks now, as I had barely any time to spend on reading during my exam revision. I am nevertheless about 100 pages into and so far so good. This is my first meet with Donna Tartt and so far I am impressed. There will be a book review up on here as soon as I finish this one!
Chuck Palahniuk's Burnt Tongues
: I picked this one up ages ago purely because it is written by Chuck Palahniuk and I love me a crazy Palahniuk story. I love having a go-to-author whose books I am always sure I will enjoy.
So that's my reading list for June, let's just hope I'll get through them all!
What are you planning on reading in June?