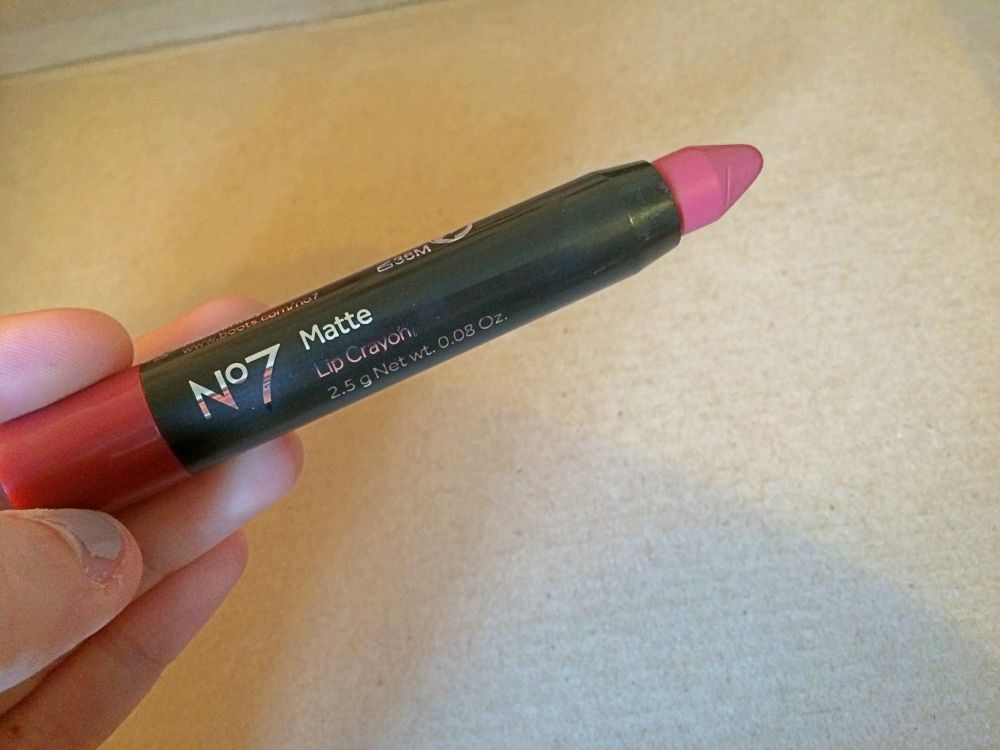 Ever since I picked this little gem up from Boots a couple of weeks ago it's been on my mind (and lips). I feel like No7 is one of those under-appreciated brands that people tend to disregard in their search for the perfect shade. I know this because I used to be the same. However, after trying their
Beautifully Matte Foundation
last year and being rather impressed, it is now one of my go-to stops in Boots when I want to spend a bit more. That's not to say that No7 is a particularly pricey brand, I personally find their prices completely reasonable.
Back to the matter at hand.
No7 Matte Lip Crayon in Raspberry Red
(their only matte colour, sadly) is a gorgeous shade of well, raspberry red. To me, it's the perfect colour for those of us who aren't quite brave enough to sport very dark or bright colours. It's also incredibly wearable, as it's just as appropriate for daytime wear as nighttime. It applies easily and stays on well. I genuinely can't find a fault in this lip crayon! Now if No7 would produce more colours in their matte range I'd be a very happy customer.
What's your experience with No7?
Follow my blog with Bloglovin